WealthHub Solutions, a leading CRM provider servicing the North American family office and family wealth management industry, has been named "Best CRM" for the 2nd year in a row in the Family Wealth Report Awards 2022. The winners were announced on Wednesday, May 4, 2022 at a Gala Ceremony at the Mandarin Oriental Hotel in Manhattan, New York.
The annual Family Wealth Report Awards program recognizes the most innovative and exceptional firms, teams and individuals serving the family office, family wealth management and trusted advisor communities in North America.
"It's an honor to once again be recognized as a leader in CRM solutions for family offices and the family wealth management industry," said Jim Marks, President & CEO, WealthHub Solutions. "I would like to say 'congratulations' to our entire team who works very closely with our customers to ensure that they get the CRM experience required to support their unique fiduciary needs. Client success is an integral part of our solution which is, I believe, one of the main reasons for our success over the last few years. We look forward to continuing our role in the industry as a foundational part of family office operations."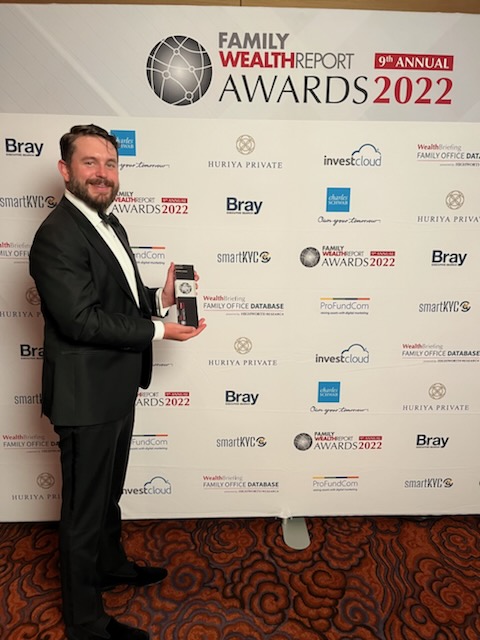 Stephen Harris, ClearView Financial Media's CEO, and publisher of Family Wealth Report, mentioned earlier this year that there were a "record number of registrations and submissions for this program: more than 500 submissions in nearly 70 categories. Judged by an expert panel of more than 40 judges, the awards recognize the very best operators in the private client industry."
For more information about WealthHub Solutions, please visit wealthhubsolutions.com.